When California entered our Stay In Place (SIP) order, many of our staff found themselves with more free time than they've ever had before. Here's a look at some of the projects they worked on.
Built a cabinet and made a garden – Augie Houlemard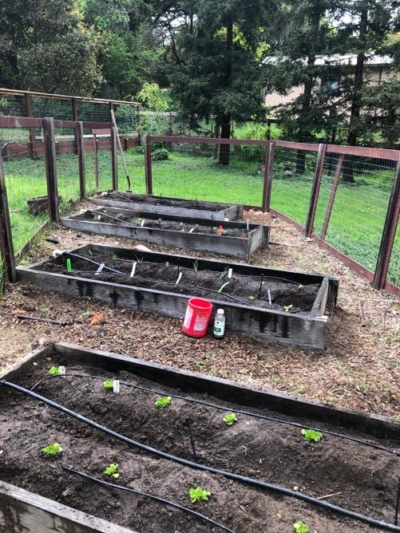 Augie was on one of the last flights out of Central America before they closed the borders. He ended up back home with his parents in Sebastapol, CA where he quarantined for two weeks and then spent another month there before heading home to Santa Barbara. During that time he and his dad built a custom cabinet and put together a garden for his Mom.
Coded a river guide shift scheduler – Andrew Schwartz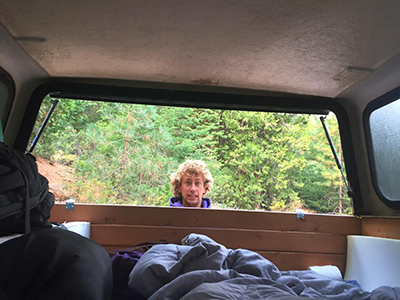 When Andrew had called to let me know he had solved all of my guide scheduling woes, I wasn't surprised. He's good at sudoku. He can solve a Sunday crossword puzzle easily. He even placed second in The New Yorker Cartoon Caption Contest. What was surprising, is he had whipped up a fully automated guide scheduling app in just three months, and that's with no previous coding experience even just a year ago. His app has reduced a job that used to take 5 hours a week down to a ten-second task.
Built a fence around his garden, made some furniture – Ethan Schwartz
Ethan made it on the last flight out of Ecuador before they shut down the border. When he arrived home he capitalized on power tools, a luxury he did not have in Central America. We'll let the photos speak for themselves.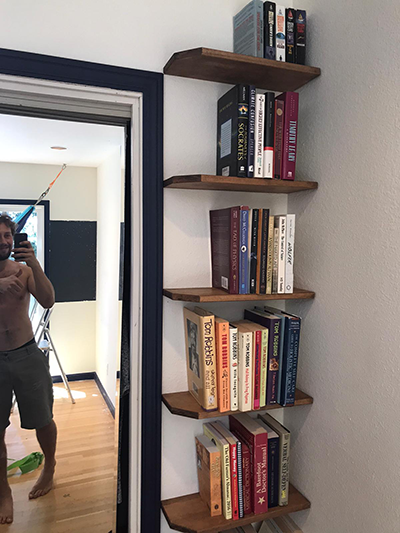 Launched a Kern River guidebook – Matt Volpert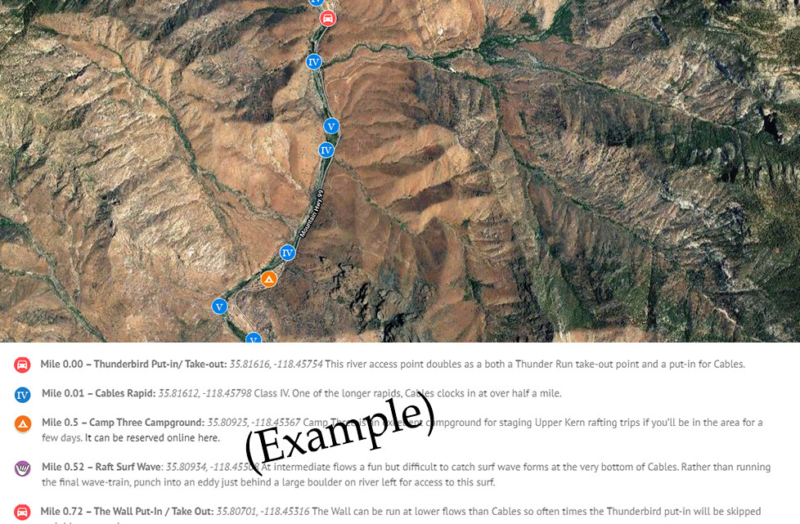 The Kern River guidebook and map has been my side project since 2017, and quarantine gave me the time to finally get it online. Many rivers have guidebooks, maps and rapid descriptions, but the Kern seemed to be lacking in that area. So I bought a GPS and started plugging in data and writing about the different Kern sections (with plenty of KRO guide help.) Now we have the Upper, Lower and Forks of the Kern online. This is forever a work in progress, but it's far enough along to where I feel good about having it available to view.
Built a custom bookshelf – Sydney Lezberg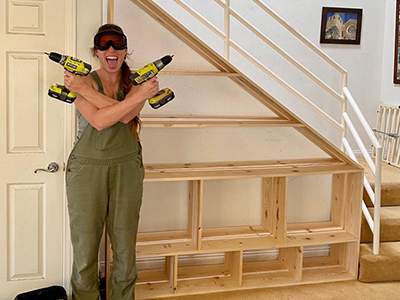 You can learn anything on YouTube and Syd knocked it out of the park.
Replaced the guidehouse deck and steps – Dillon Cole and Pat O'Connell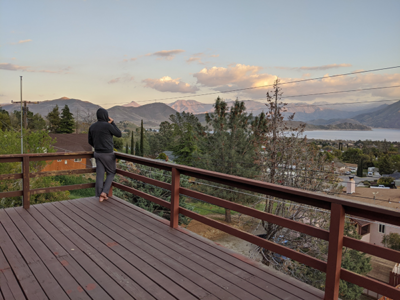 Dillon spent the winter in Bocas Del Toro and Pat went the opposite route, skiing in Montana. They arrived right around the same time, which was about a week before Governor Newsom kicked in the SIP order. You can only play so much Catan though before you get stir crazy and they decided to apply their time to replacing questionable boards on our guide house deck and the stairs. The results came out great.
Went on a multi-week canoe trip – Sierra, Ry and Billy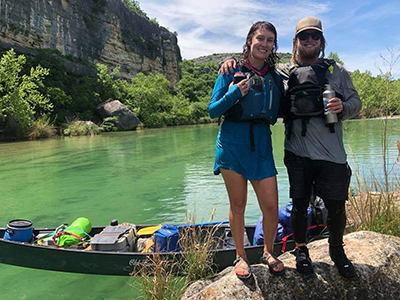 Ry Grivetti was on a 21 day Grand Canyon rafting trip during peak pandemic chaos, so when he emerged on the other side the world looked quite a bit different. He knew exactly what to do though when things looked grim: He went on another multi-week river trip. This time around he was joined by other KRO staff members Sierra and Billy.
Practiced Brazilian Jiu Jitsu and learned how to juggle – Sven Johnson and Jaeger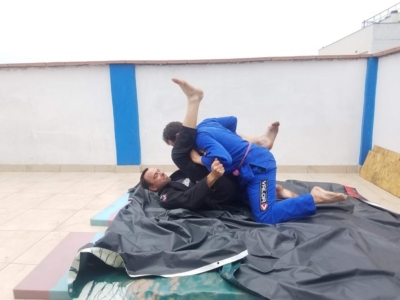 Jackson Jaeger and Sven Johnson were in the middle of their bike ride from Chile to Ecuador when the quarantine went into effect as they were passing through Lima, Peru. Scrambling for a place to stay they were taken in by John Vincent, a high school biology teacher who's skillsets include whitewater kayaking, mountaineering, backcountry skiing, and Brazilian Jiu-Jitsu. Over 18 days of quarantine, he taught Sven and Jaeger Brazilian Jiu-Jitsu, which is a ground based martial art that focuses on grappling and submission holds. In between lessons, they worked on their juggling.
Earned a 4.0, learned to play the ukulele and became fluent in French – Megan Lane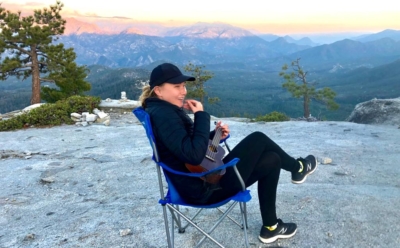 To her credit, Megan has always earned a 4.0, but we are continuously impressed each semester when we check-in and ask. Not to let quarantine pass her by, she started taking ukulele lessons, which turned into the whole family also taking lessons, and now the family is pretty good excluding Ben the Dog. In addition to the uke lessons and Zoom university classes, she decided to get serious about French, and not surprisingly, she feels like she is at a conversational level.
Perfected his bread baking, made a chicken coop and painted his home – Charles Slosberg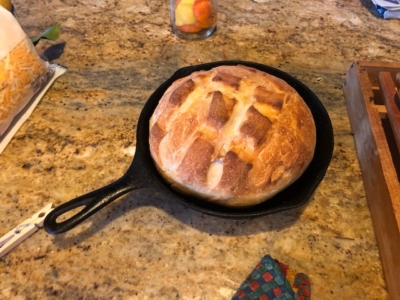 Charles and his family went the home improvement route and knocked out a number of projects including painting their home interior and completing the chicken coop that they have been wanting for a while. On the kitchen side, Charles took an interest in bread and is quite proud of his sourdough. It looks delicious.
Built Adirondack chairs for his parents – Daniel Connell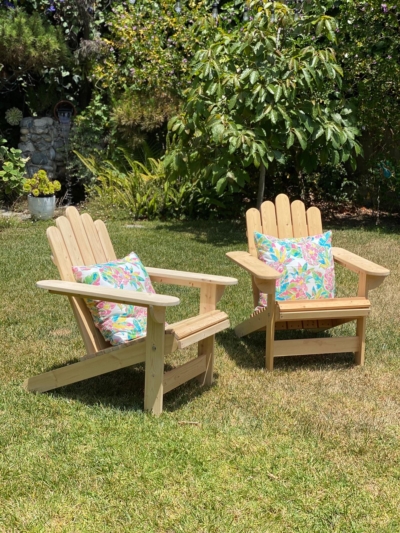 We can't think of a single offseason where Daniel has had enough spare time to have projects, so when Stay In Place occurred, we thought he would kick back, relax and see what it's like to take a break every once in a while. Of course, we were wrong. When he arrived back home in Los Angeles, he headed straight for his wood shop and started building furniture for his parents.
Helped Kyle gain 15 pounds for Rugby season – Sasha Romanova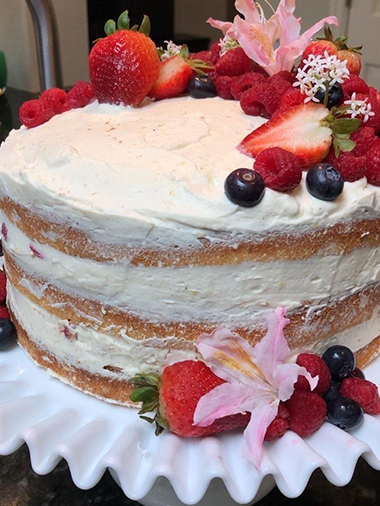 The combination of Kyle's huge appetite paired with Sasha's creativity meant she found herself deep into cake theory and design. They were scored on aesthetics and taste, all earning high marks.
Fostered a local legend – Mike Lane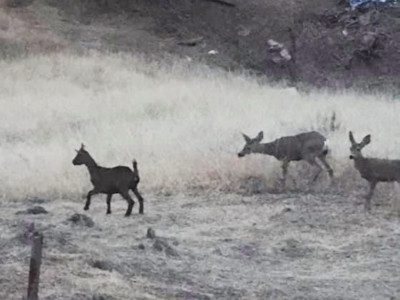 Over quarantine, Mike Lane borrowed two goats to help keep the grass down on his property. Similar to what Google did here. Which is a great idea, and it worked well. However, one of the goats escaped and then roamed Wofford Heights for weeks. It was a seasoned escape artist as each attempt was thwarted by him juking out Mike and anyone else that would get close to him. With a population of 2,200, Wofford Heights became engrossed with the adventures and whereabouts of "Triumph" the goat. Anyone that spotted him would update the community Facebook page with photos and his location. This would happen multiple times a day, with each update receiving anywhere from dozens to hundreds of comments. What happened next, and I'm not joking, is that the goat joined a local herd of deer and wandered around with them throughout the community. Triumph's fate seemed sealed as Goat Deer until one day Mike woke up and found Triumph staring at him through his bedroom window, back in his fenced yard, officially ending his Wofford Heights adventure vacation.
Explored her backyard – Emma Lane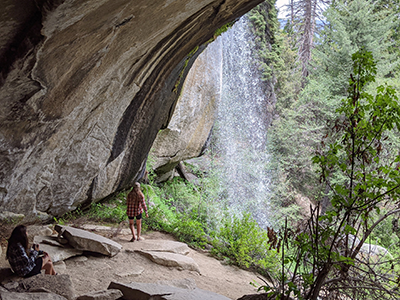 One cool thing about Kernville is if you look for them, you will find waterfalls everywhere. And Emma went for it and tried to find them all. She hiked. She camped. She scrambled up drainages. Here are a couple of photos.