Below is an email sent to our Forks of the Kern interest list. Forks updates are first sent there and then later, posted on our website. To learn more about the interest list, click here.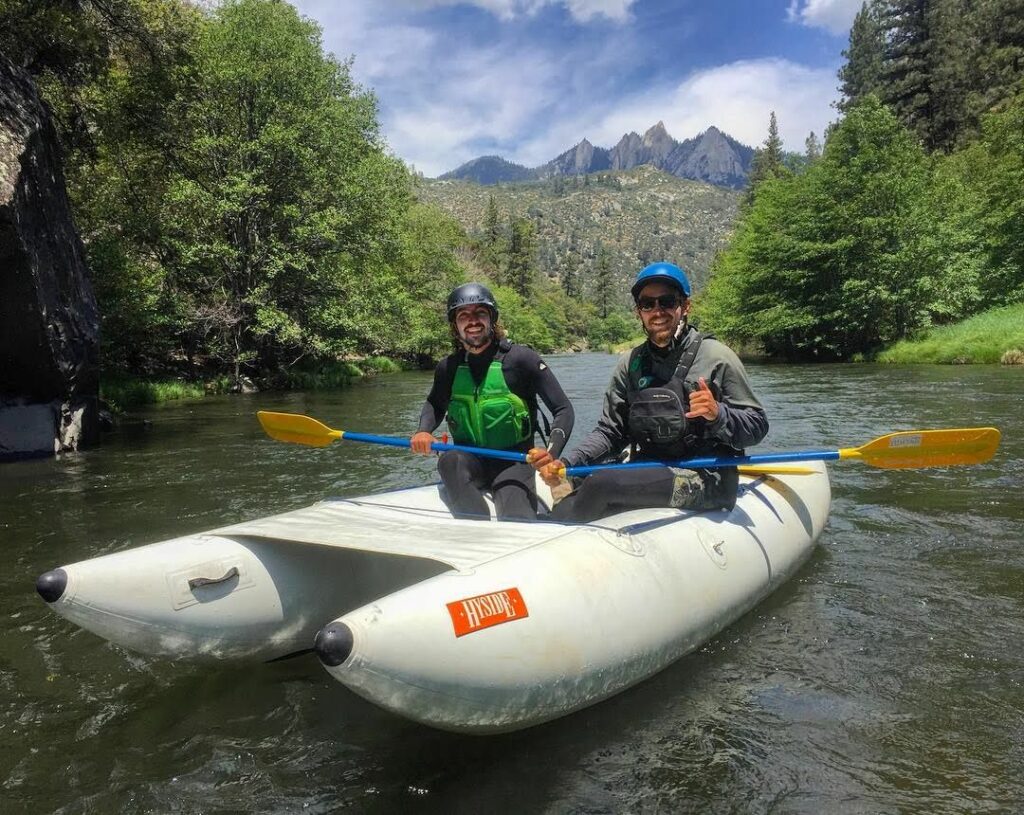 Good news! We received a report that the road will open soon allowing us access to the Forks of the Kern.
There are still hurdles though as the 3-mile trail is not yet clear and the water is currently too high. Despite this, we feel good to begin booking trips in the August timeframe.
Eligibility
The Forks of the Kern is an amazing wilderness, Class V trip. Its challenging rapids and remoteness mean we have to be selective about who attends as safety is our top priority.
To be eligible to book you must:
Be in excellent physical condition. There is a 3 mile hike into the canyon and you will need to carry your overnight gear, PFD and paddle. Once on the water you will be more or less paddling the entire time – 20 miles split into two days. You are expected to self rescue if you fall into the water and assist with rescues if others are in the water. If you find yourself tired after mild or moderate exercise, then this is not the trip for you.
Have prior rafting experience. Familiarity with rafting is essential. Participants should be acquainted with paddle commands, high siding techniques, paddling together as a team, and maintaining their position within the raft.
Attendance at the pre-trip meeting. Please make sure you are available to attend the mandatory pre-trip meeting, which will take place at 7 PM the night before the trip launch at our Rafting Center. It's a crucial opportunity to go over additional trip details and ensure everyone is well-prepared for the adventure ahead.
Trip launch dates
With our record breaking snowpack, there is only one similar season (1983) to help us predict what our August runoff will look like. We are doing our best with the launch dates below and as learn more about our water flow will open up additional dates if possible.
Launch Dates: August 9. August 14. August 24.

How to book
Click here to go to our Forks of the Kern booking page. This booking page is only accessible to those on our Forks of the Kern interest list until July 19, and then will be released on our website. Once booked we will follow up with you to schedule a call with your Forks of the Kern trip leader, who will complete your phone screening and go over additional trip details.

We're excited to share the Forks with you and can't wait to show you why this canyon is so special.