6/30/19 UPDATE: Thank you everyone for a safe and successful implementation of our Big Water Protocol. River levels have now come back down to our regular operating threshold, so effective today, our normal minimum age of 12 has been re-established on our Two Day Lower Kern.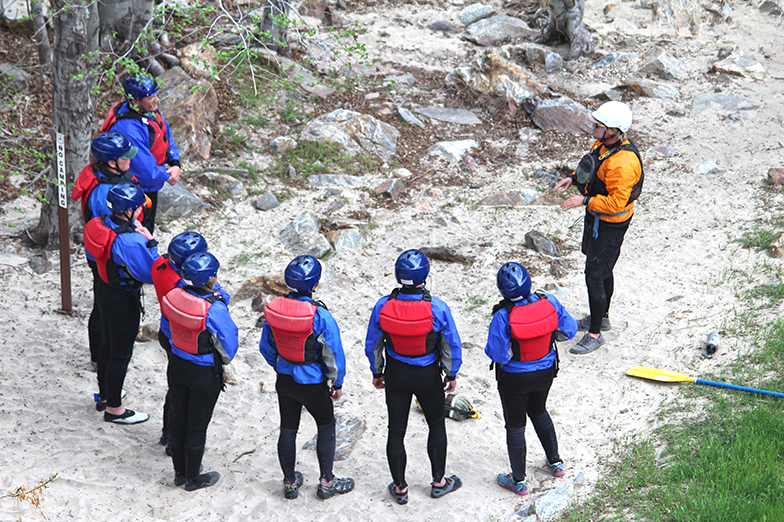 ————————
We are preemptively going into our Big Water Protocol for our Two Day Lower Kern rafting trips starting May 1 through June 30th. From the data we have, it is likely we will end our Big Water Protocol earlier than June 30th, but we will have to see what the water does.
What does this mean? This means we are raising the minimum age of our Two Day Lower Kern outings to 16 years old.
Why are we doing it preemptively? Looking at historical flows, our snowpack data, and forecasted flows from third parties, we are confident it will rise to high flows sometime in the May and June timeframe. By entering our Big Water Protocol now, rather than waiting for the water to rise, we are minimizing the impact on our guests.
Since 1980 we've been operating rafting trips on the Kern River. Since that time our focus has always been safety oriented, and that same focus remains today. If you have any questions, we encourage you to call our office. Big Water is nothing new to our company, and we are excited about a fun, safe season and look forward to you joining us this summer.
Matt Volpert
Owner / Outfitter
March 22, 2019