Planning a rafting trip is similar to planning a ski vacation – finding the 'best' time to go depends on what you value. Are you hunting for powder? Fewer crowds? Warm weather and sunshine? No matter what you're going to have fun, but you want to have the optimal chance at having an amazing day. This all applies to rafting too. The perfect time to go depends on your search criteria. A day on the water is a day well spent, and hopefully the guide below will help hone in your search for nailing down the best time for a Kern river rafting trip.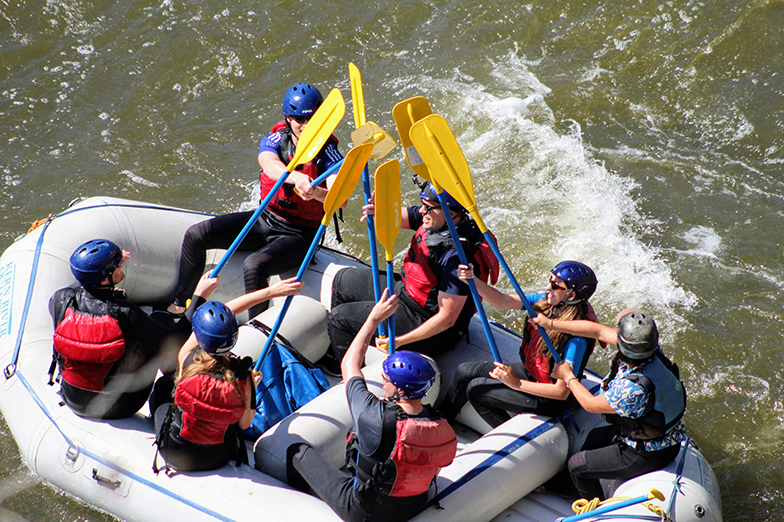 I want a thrilling adventure
Come now, and jump on a Lower Kern rafting trip. The Two Day Lower Kern is the way to go and we're expecting big water until the end of June. Only have time for a one day or less? The Upper Kern is also seeing high flows.
I want Class-V
Our Forks of the Kern is the ticket then. Two days of seemingly endless whitewater in a deep granite canyon. These trips are currently scheduled for July. Heads up! We require prior rafting experience.
I want a small trip
Shoot for a mid-week launch, and you'll likely snag a seat without the crowds. Even better, call in and we'll help you find a trip with the least amount of people booked. Also, avoid July, or go before school breaks for summer.
I want to avoid peak runoff
For both the Upper and Lower, we're forecasting water flows to taper off after June. If you're looking to avoid big water, then aim for a trip date after that time period, and as the months go by, expect water flows to continue to come down.
I want a good experience for my young family
We built the Kernville Rapid Run and the Half Day Lower Kern with young families in mind. We've also limited the availability of the Half Day Lower Kern to avoid the high water, so you should feel good about any date available to book.
Still not sure? Give us a call and we'll help you out: 1-760-376-3370