With so much attention aimed lately at Miracle hot springs and with its coming changes, it felt time to do an updated Kern river hot springs post. This article also includes the six other local springs, including the ones that may no longer be in service or are inaccessible. These are broken out below from closest to furthest from our Rafting Center.
Scovern Hotsprings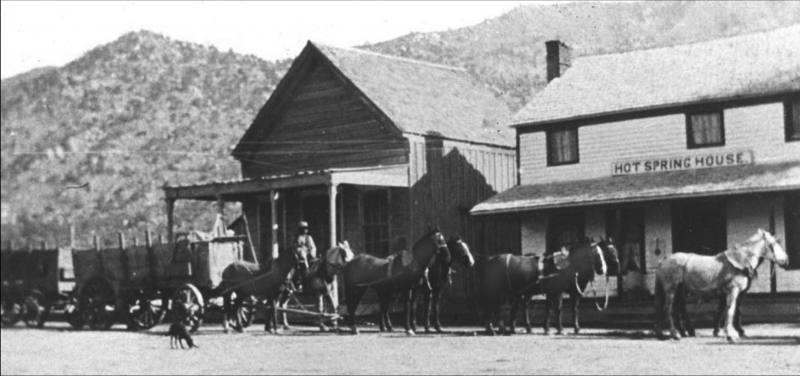 Summary: Sovern is located on private property and is no longer in service.
If you look closely at the empty field between highway 178 and Lake Isabella, you'll notice steam rising from the ground on cold days. This was the home of Scovern Hotsprings. In 1866 a hotel and bathhouse were constructed here and it became a popular spot for miners and after the mining boom, tourists. Today the hotel and bathhouse are long gone and the spring water flows into the wetlands. There's been rumors for years that a property investment company purchased the land with the intent to develop it into a resort once again, but nothing has come of it yet.
More information: Click here for the Scovern Wikipedia post.
Miracle Hotsprings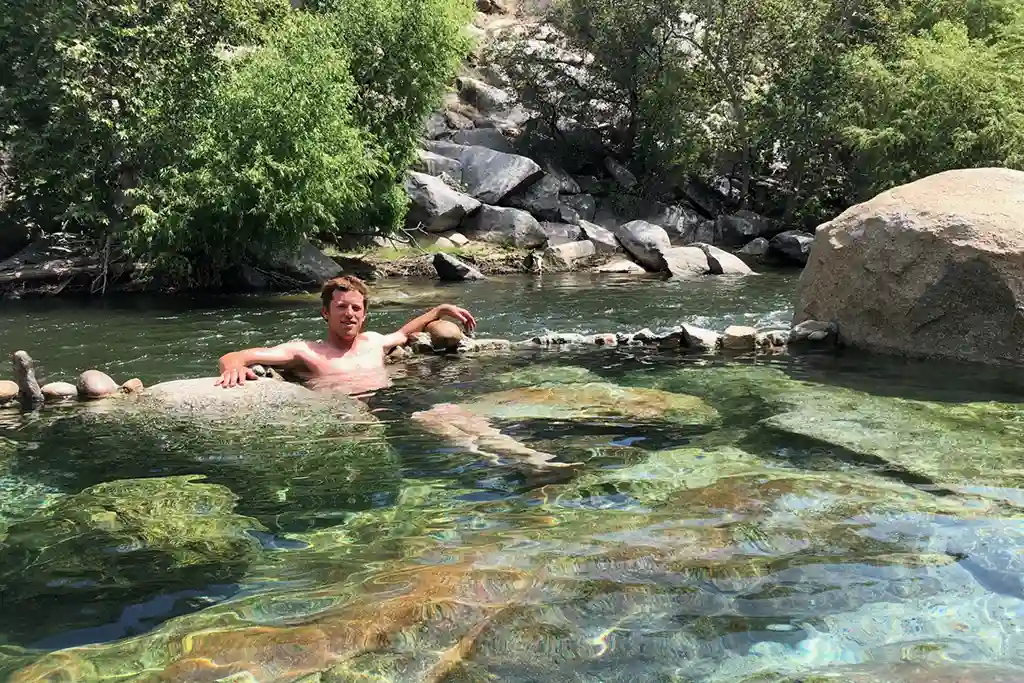 Summary: Miracle is located on public Fores Service land, but we don't suggest visiting them at this time.
Also known as Hobo hotsprings, this is the most popular and easily accessible Kern River hotsprings. Located right along the banks of the Lower Kern, this idyllic spot has a number of cemented pools that have been constructed by locals.
Named for its healing waters, Miracle was once a resort that featured a hotel, general store, and post office. Today, due to the easy access and popularity, a raft of issues have emerged and until a solution is found to mitigate the overuse, our suggestion is you delay a visit until these problems are resolved. A solution will be an implementation of some or all of the following: Visitor and community support of rules, an increase in enforcement, or a concessionaire taking over the hotsprings. Any one of these will be an improvement over its current status and we look forward to a solution being found as these springs truly are miraculous.
More information: Click here for the Forest Service page.
Remington Hotsprings
Summary: Remington is located on public Forest Service land, but is experiencing similar issues as Miracle hotsprings.
Just downriver from Miracle hotsprings, Remington offers similar hotspring pools right alongside the Kern River. What makes these springs different from Miracle is you don't have drive-up access as it does require a downhill hike into the canyon from the parking lot at the top of the road. Since our last hotspring post, the Forest Service has banned overnight Kern River camping in the Remington area.
More information: Forest Service press release.
Delonegha Hotsprings
Summary: Delonegha is located on private property and is likely not open to the public.
Similar to the history of Miracle, Deleongha at one point was considered a resort destination. The construction of the original canyon road, which was placed on the other side of the river, eventually led to the business closing. Delonegha is located on private property and it's not clear if they are open to the public.
More information: Click here for additional Delonegha history.
China Garden Hotsprings
Summary: China Garden hotsprings is located on public Forest Service land. No pool or significant springs are here and it is very difficult to find.
The name China Garden comes from the Chinese workers that camped here during the construction of Edison's water flume in the canyon. With slow water flows, and temperatures topping out at 82 degrees, these "hot" springs never became anything more than something to look at.
Democrat Hotsprings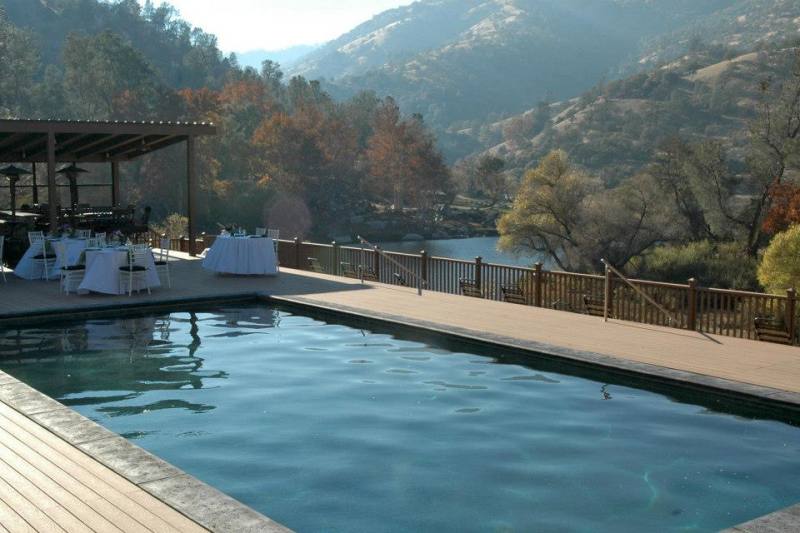 Summary: Democrat Hotsprings is located on private property and is available to book for events.
You wouldn't know it was there unless you were looking for it, but Democrat Hotsprings is located just past Democrat takeout on the Lower Kern. These are privately owned, which used to allow reservations but their current status is unknown. According to Professor Wilkerson of CSU Bakersfield, the springs flow diminished after the 1906 earthquake. Reportedly there are five springs here that fill a swimming pool as well as soaking tubs.
More information: Click here for their Facebook page.
Pyramid Hotsprings
Summary: Pyramid hotsprings is located on public land. They are dangerous to access, difficult to find, and no longer have a pool.
You have to cross a Class VI section of the river so these springs are best left unexplored. Back in the day though there was a small pool here but the high waters of 2019 washed them away.