Posted on 4/7/2021, updated 7/16/21
7/16/21 update: Our 2021 Kern river rafting season has concluded. Thank you for a wonderful year.
With our opening day this coming weekend, we're excited to have our 2021 Kern river rafting season get underway. This blogpost is our annual water outlook and river flow projection.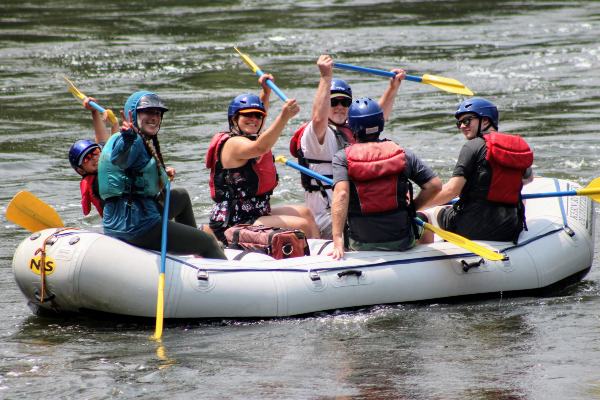 2021 snowpack summary
The Southern Sierra's experienced a mild winter which is reflected in our below-average snowpack. Fortunately, a single large storm in the latter part of January delivered a significant punch which contributed to the majority of this winter's snowpack.
This season's snowpack is a very close analog to our 2012-2013 winter, which we have taken into account in our season projections.
Southern Sierra April 1, 2021 Snowpack: 42%
Upper Kern daily average peak: 694 CFS. Occurred on 5/6/21
Projected Lower Kern daily average peak: 600 CFS. Late-June to early July timeframe
Trip schedule
We'll be operating our regular schedule of half, full and overnight trips this season, with the primary difference being a tighter window of availability.
April and May
June and July
August
Flow Projections
We're projecting the Upper Kern to be above 500 CFS from mid-April through the end of May. For the Lower Kern, we are projecting flows above 600 CFS from early June through the latter part of July. What might significantly change our Lower Kern season is if the farmers opt to do a large Lake Isabella drawdown. This would be positive news and would either increase flows on the Lower Kern or extend our season. While we don't get insight into this decision-making process, we feel that this possibility is likely.