Easily the best Kern River campground on the Lower Kern, Hobo Campground has recently re-opened and is available to book. In 2017, massive Lower Kern river flows flooded the popular campground, washing out many of the sites and damaging it to the point where it was unable to open that season. That closure then continued through all of 2020.
Recent work on the road cleared the washout and additional work went into getting the campsites up and running allowing it to re-open recently.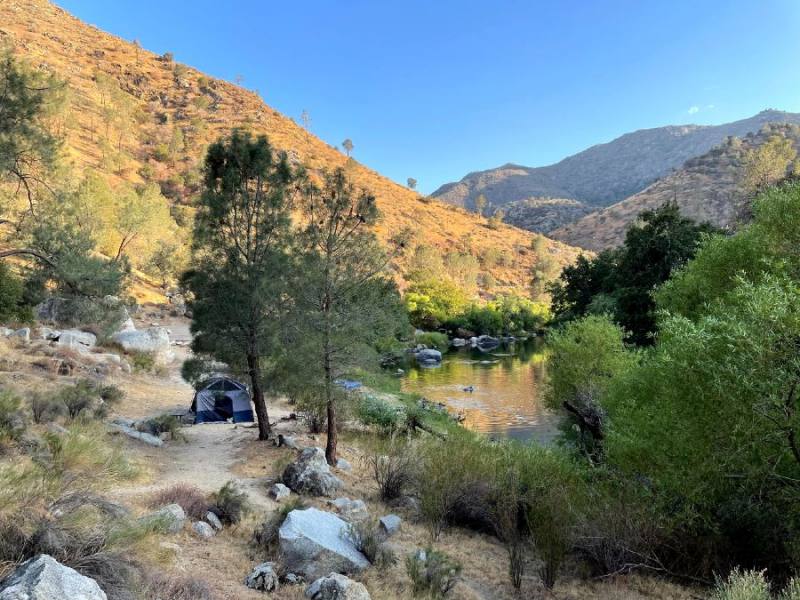 Hobo is popular due to most campsites located right alongside the Lower Kern and its walkable access to Miracle hotsprings, which is just downstream. Picturesque sites and zero cell phone coverage mean campers can truly unplug and enjoy.
Hobo campground
Minutes from our Rafting Center: 17 minutes
Water: No water
Electric hookups: No electric
Cell phone service: No cell phone service