Kern River Trail Summary
Summary: When the flowers are blooming this hike is incredible.
Link to trailhead: Google Map link.
Length: 6 Miles.
Difficulty: Class III.
Matt's Rating: Great
Good resources: California Wanderland.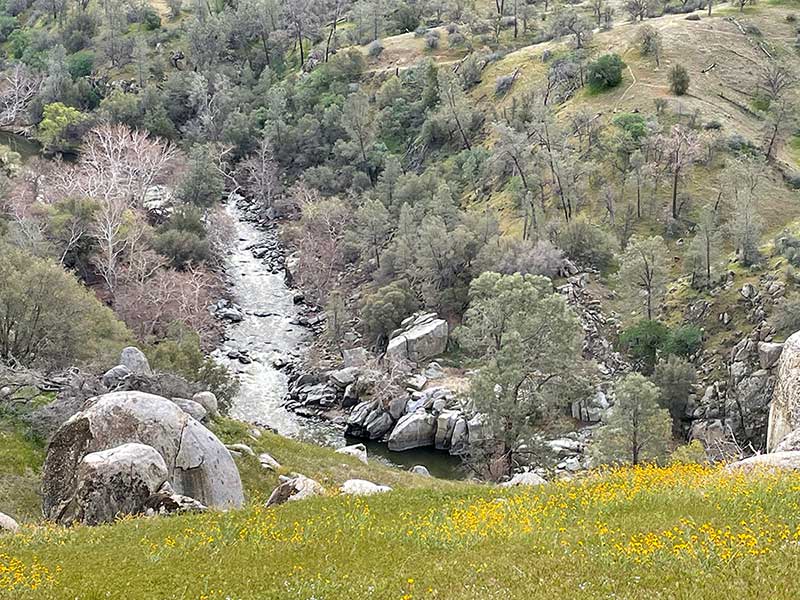 The Kern River Trail is located on the Lower Kern, 21 minutes from Wofford Heights, CA. This trail is a six mile out and back and more or less follows the river. This is a good trail midweek but can get busy on weekends.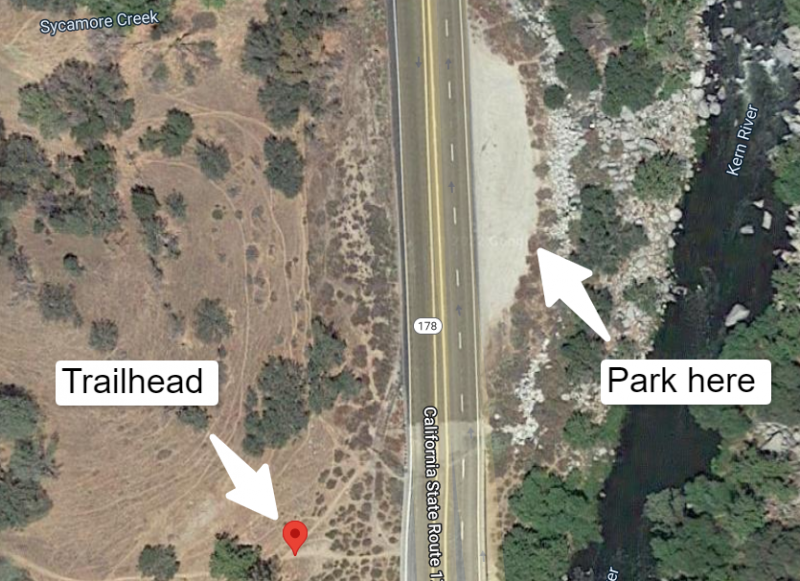 Parking and Directions
For parking, there is a dirt lot across Highway 178 that is your best bet. This does mean that you need to cross the highway, so take utmost care as this is the most dangerous part of the trek. Once over, make your way to the fence / gate and you'll find the start of the path. Pay attention here as the trail will split immediately. Keep to the path that goes downstream, following the river.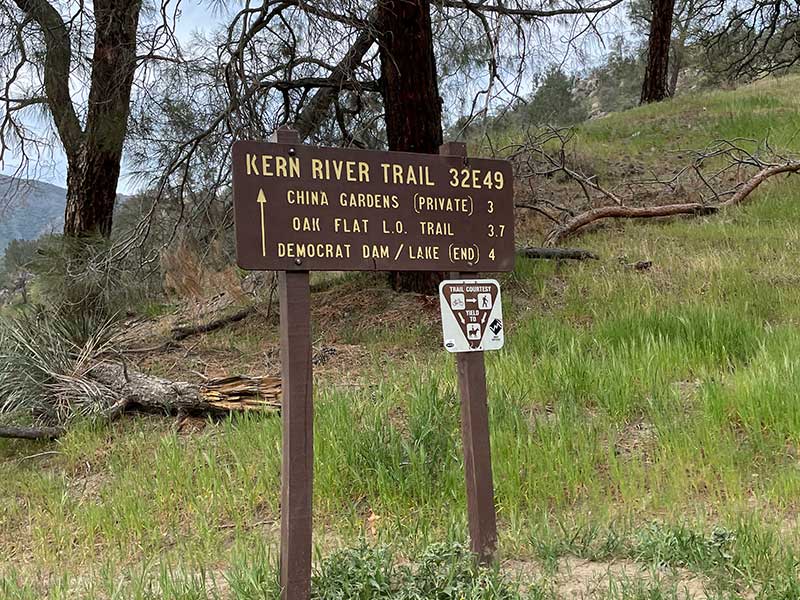 What to expect
The trail will weave in and out of sight of the Lower Kern river. At a couple of points it will cross some side creeks that may or may not be running, but they will all be small streams if they are. This trail is best during the springtime and if possible, try to time it to avoid a weekend. If a weekend is your only bet, arrive early as the dirt lot can fill up.
As you make your way downstream, the main rapids of the Big Five will come into view: Surprise, Hari Kari, and Horseshoe Falls are the ones I got to before I turned around. I was surprised by how much uphill there was on this trail as I figured it would follow the river and with that, it's gradual descent. But as it tucks in and out of the canyon you'll find yourself heading way up, and then down repeatedly. Nothing hard, but it's noticeable.