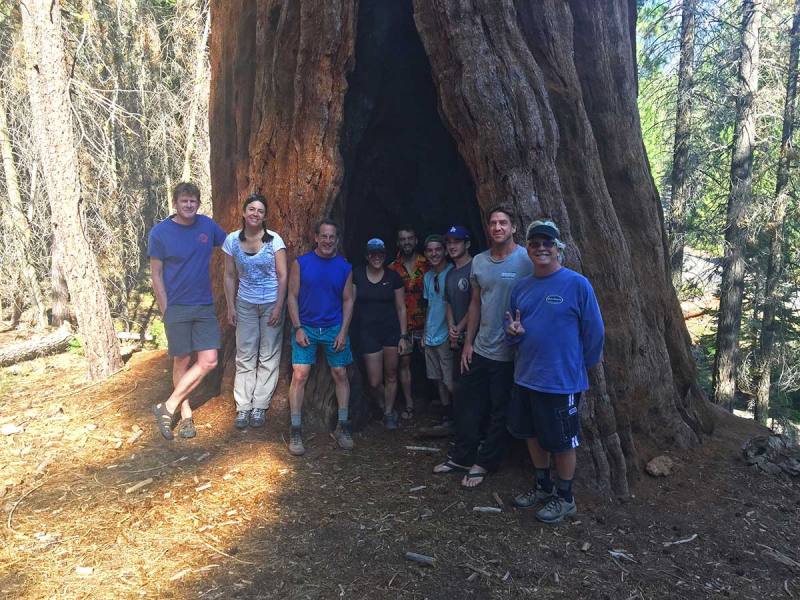 For decades, since our company got started in 1980, the answer was obvious: Go on a rafting trip. And it was a truthful response too, the whitewater on the Kern River can be incredibly fun, it gets you outside and it gives a glimpse of the best of what the area has to offer. And obviously, we were incentivized to say that too, because, surprise, we're a rafting company based on the Kern River. But we're changing our tune, and we're no longer suggesting that to folks when the question comes up. And it's not because the whitewater has changed, or that the Kern River no longer provides a great experience. It's because Kernville has a far more precious resource that might not be here the next time you visit. And those are Giant Sequoia trees.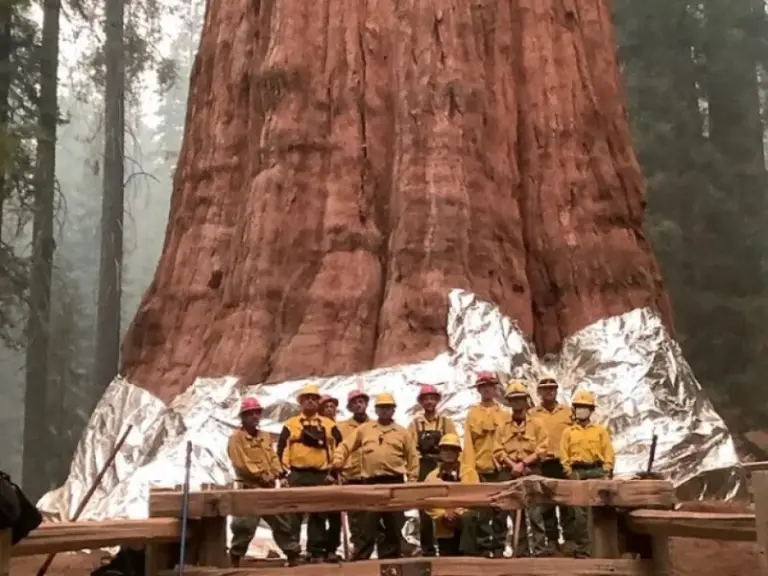 What's a Sequoia tree? Giant Sequoia trees are the largest trees on earth and it's hard to put into words what it's like to see one because they're simply that enormous. When you first meet one you'll start staring up, and up, and up and the next thing you realize is you're having a hard time seeing the top. And then as you step closer you realize they're not just tall, they're wide. Wider than your arms stretched across. Wider than your car. Wider than any tree you've ever seen.
But there's a problem. There aren't many Giant Sequoia trees out there, and we're losing them to fires. In the last two years alone, we've lost an estimated 20% of our entire Giant Sequoia population. And that's with our fire agencies putting up a strong fight. Last year they heroically saved the Trail of 100 Giants, but arguably, it was a close one.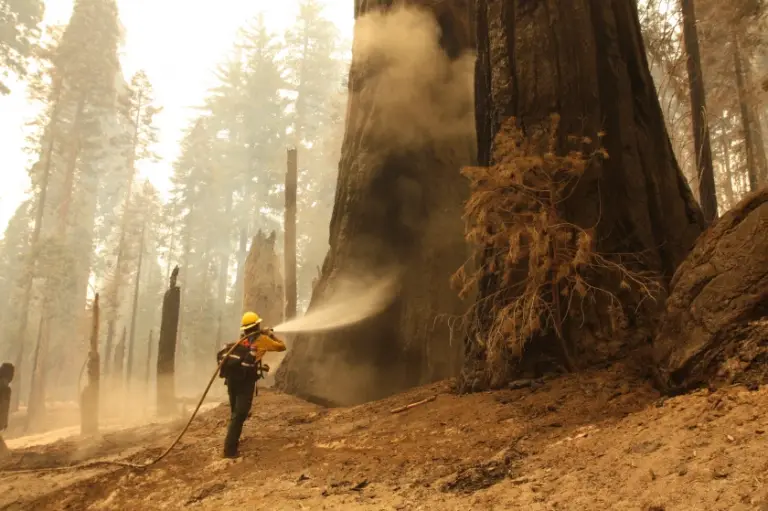 The 2020 Sequoia Complex fire wiped out my favorite Giant Sequoia tree. As a tradition, for every rafting company on the Kern, and I'm sure many private boaters as well, you would stop at this tree on the way to the Forks of the Kern. You would touch the tree, look up, and if you have enough people, you would hold hands, stretch out as far as you can and try to make a ring around it. It wasn't really a tradition in the sense that we spoke of it or planned on it, we just did it. Similar to seeing the Golden Gate Bridge for the first time. You spot the bridge, pull over on the Marin County side and just stare at the thing for a while. Then you move on. Anyway, almost nine months after the area burned, Sequoia National Forest did a site tour with the public and I tagged along. We stopped at this tree. I didn't think I would care too much but I did care when I saw it. This multi-thousand year old tree was dead. Completely toasted. And it was terrible to see.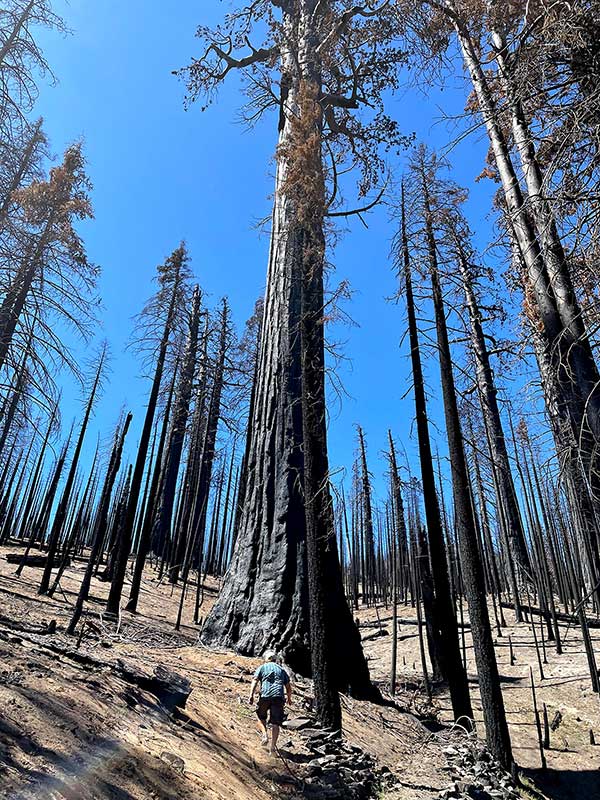 So if you have just 24 hours in Kernville, how should you spend your time? Go to the Giant Sequoias. Go visit the Trail of 100 Giants. These trees are incredible, and while I hope they'll be around for a very long time, it's not worth the risk. Go visit them, and if you still have some time left over, then come rafting 🙂