Each season Matt does a hit and misses report. The 2019 one is posted here and 2020 is below.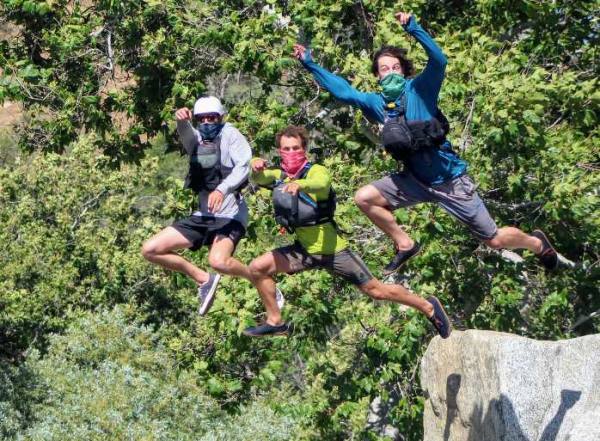 I was tempted to skip this year's post. It seemed that not only was there COVID messaging fatigue but as we gained momentum into the new year, I felt fatigue from "our year in review" corporate posts as well. But looking into it, there were a number of decisions that we made that were the right call and that I'm proud of. And of course, some misses too…
Hit: Never using vans.

When COVID details began to emerge and we had to shape an operating plan, we decided from the beginning to never put people in vans and to always use buses. Vans are tight quarters and there aren't really any windows you can open to properly ventilate. Buses you have far more room and we rode with every window down at every single seat which made it feel more like a convertible rather than a bus, but you get the point.
Miss: Eliminating company events.

KRO is big on growing company culture, and this year we eliminated event after event. Looking back on it we could've figured out ways to put them on and keep staff stoked, but we didn't do nearly as many and with less structure, and that was a mistake.
Miss: We should've canceled our Two Day trips sooner.

We never ran a two day overnight, but we didn't definitively cancel it until June. This holding pattern of "let's see where we're at in two weeks" only created more work and guest uncertainty when the writing was on the wall much earlier.
Hit: Guests being understanding and flexible.

As we adjusted our operating plans we found ourselves updating guests on our plan, and then re-updating them as we fine-tuned our strategy. Nearly everyone was appreciative and understanding as we learned how to operate in a COVID world. And that helped morale quite a bit.
Hit: Focusing on our family trips.

We've always ran some Class II and III only trips, but it's never been our entire company's focus. This year due to low water and COVID, it became a primary trip. And it was fun. Seeing younger families with huge energy and smiles as they finished their trips was rewarding and I'm glad we went that route. I can't wait to get back to more Class IV, and our Class V Forks trips, but we will continue pushing in this new direction.
Runner Ups: Semi-Hits
Guide introductions at the Rafting Center. Sometimes they were on fire, other days not so much.
Runner Ups: Semi-Misses
Tubing the Lickety Split section at sub-optimal flows.
Accidentally asking a guest to "shoot me" rather than "shoot me an email".
The word "unprecedented." Over it.