Each season Matt does a hit-and-misses report. Read the 2020 report. Read the 2019 report.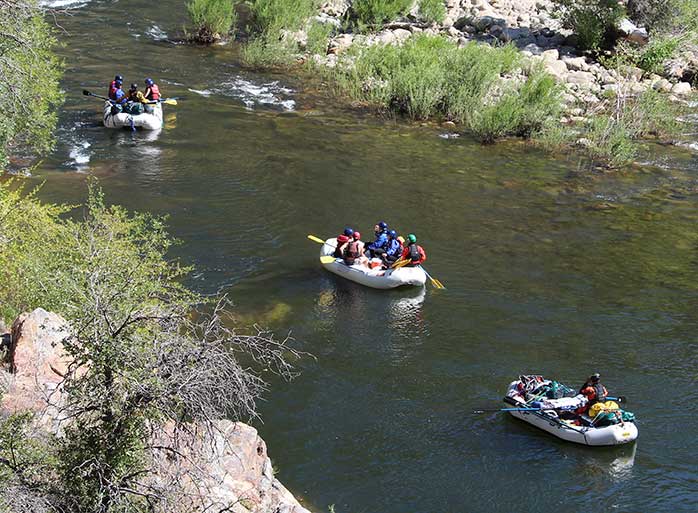 Hit: Marketing our trips as float trips.

When the water flows hit a point it was clear to me that our Class III half day Lower Kern trips were no longer Class III. So we adjusted early and called it what it was: A float trip. This meant we lost plenty of potential reservations but our tone matched the reality and that's what's important.
Hit: Bringing back company events.

KRO's foundation is on company culture and those are heavily influenced by company events and guide get-togethers. Those were non-existent in 2020 and we suffered from it. We brought back events this year and that led to our company feeling more like a family again.
Miss: Changing our prices.

We adjusted our rates and our new pricing structure was confusing both internally and for the public. We learned from that and are happy to have since simplified our pricing and even expanded our discounts.
Miss: Attempting ducky trips.

Sometimes we just have bad ideas. This was a bad idea. Inflatable kayaks, also known as duckies, are fun, solo, adventurous crafts. We tried a few of these trips led by guides and the Kern River just isn't set up well for them compared to other rivers such as the Rogue or Middle Fork of the Salmon. Publicly, we named the trips Inflatable Kayak Adventures but internally we referred to them as Ducky Chaos. You get the picture.
Hit: Keeping our youth rates.

When we adjusted our pricing last year (see above) we were nearly convinced to also get rid of our youth rates. "A seat is a seat" is what the industry told us. I strongly believe that rafting trips are important for families and even though they aren't deep discounts, making the trip more affordable – even by just a little bit – matters, so we kept our youth rates and we're happy with that decision.
Hit: Bringing back our Lower Kern camp.

We nixed our overnight trips in 2020 due to the uncertainty of COVID but this year we brought it back. While low flows drastically limited our Two Day Lower Kern schedule we were still able to offer a single day of rafting and campout which brought our guests and guides back under the stars.
Runner Ups: Semi-Hits
Having Emma Lane manage the guide house.
Testing out dogs in the office.
Designating Sunday as Hawaiian shirt day for all staff. This will be expanded in 2022 to let guests in on the fun, as requested.
Runner Ups: Semi-Misses
Losing Megan Lane to "career opportunities"
Testing out dogs in the raft. (On a non-commercial trip.)
No Forks season. Actually, this was a huge bummer but outside of anyone's control, so it's listed here.
Do a snow dance and we'll see you in 2022.
Matt Volpert